Vintage 1997 Taz The Tasmanian Devil Looney Tunes Custom Reworked Bennygonia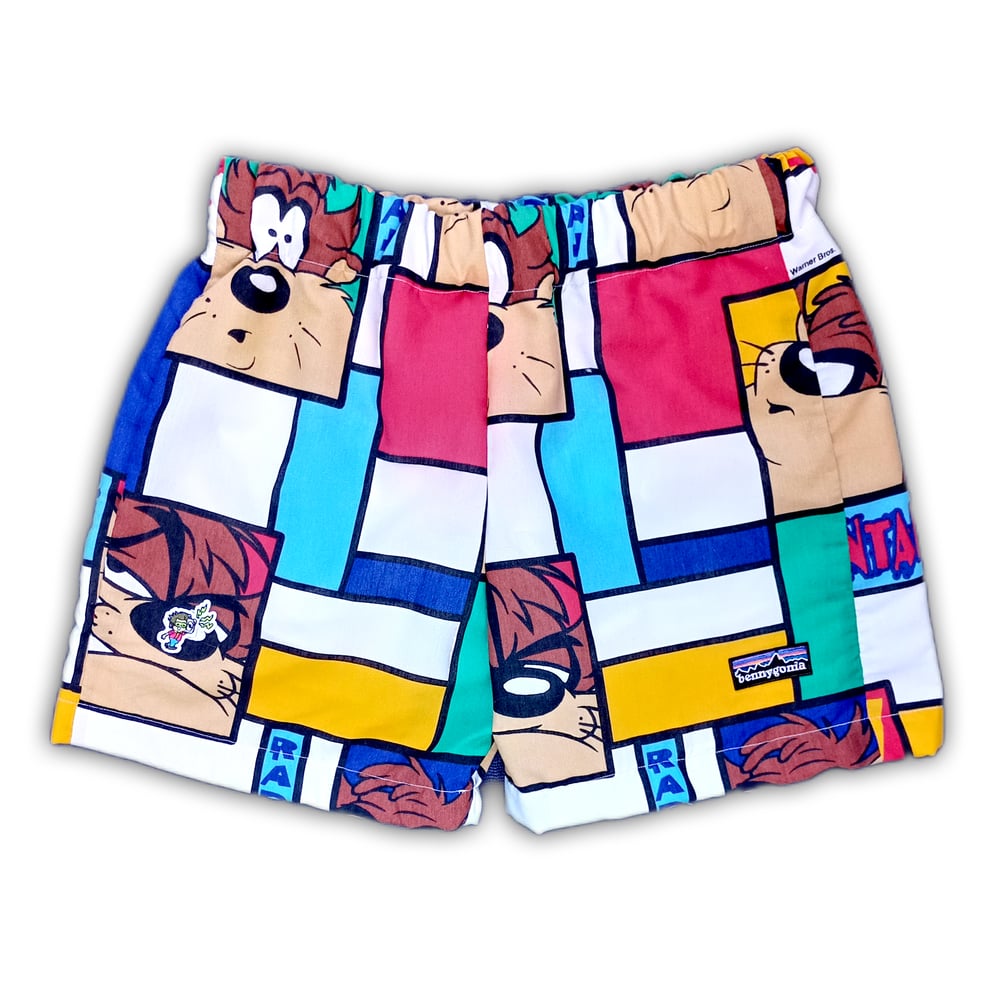 Vintage 1997 Taz The Tasmanian Devil Looney Tunes Custom Reworked Bennygonia Shorts UNISEX
Size
LARGE (Elastic Waist)
WAIST 28-36"
LENGTH 16.5"
Medium (Elastic Waist)
WAIST 26-30"
LENGTH 16"
ONLY TWO OF THESE ARE AVAILABLE
ONE IN LARGE AND ONE IN MEDIUM
SHORTS NOW HAVE SIDE POCKETS, YOU ASKED AND I HAVE DELIVERED :)
IM NOT SURE WHY IM YELLING :P BUT NEW STRONGER SEAMS!!
These shorts are made in-house and packaged with the template of a pair of Vintage 1990's shorts giving them the ultimate fit chosen specifically for the comfort and style! The material is repurposed vintage fabrics. Double layered!
Also, features our mascot Boom Box Benny!
BRAND: THE BAND TEE SHOP/Dallas Fabrics
Made In Canada